Steel Detailing Project: 2014 Solid Steel Competition Entry
---
Columbia, SC-Cartee-Berry & Associates, LLC (http://www.carteeberry.com)
ZEN Building Roof — Zero Energy Nanotechnology (ZEN) building.
The Zero Energy Nanotechnology building is designed to generate self-sustaining energy over the course of a year using renewable resources. It will be an ongoing living laboratory for groundbreaking research into renewable energy.
The roof structure is comprised of five uniquely shaped trusses. Each one features top and bottom chord segments with varying radii that are transitioned together forming singular wing-like truss members. The design team was able to provide 2D dxf files of each truss that could be imported into the SDS/2 model as a reference drawing. Utilizing the SDS/2 reference drawing feature, we were able to determine the reference points needed to establish radii and work point locations involved in laying out the truss geometry for the multiple material segments.
The trusses form the support for a rolled pie shaped structure featuring twelve rolled rafter lines. Each of the twelve rafter lines is different, with some rafter lines having as many as five segments of various radii. The rafters cross over the tops of the trusses at varying heights creating customized rafter support brackets throughout the structure. The rafters are fitted with approximately 600 up stand supports that vary in height and angle of inclination throughout the roof. These up stands provide support for an aluminum framed roof panel system.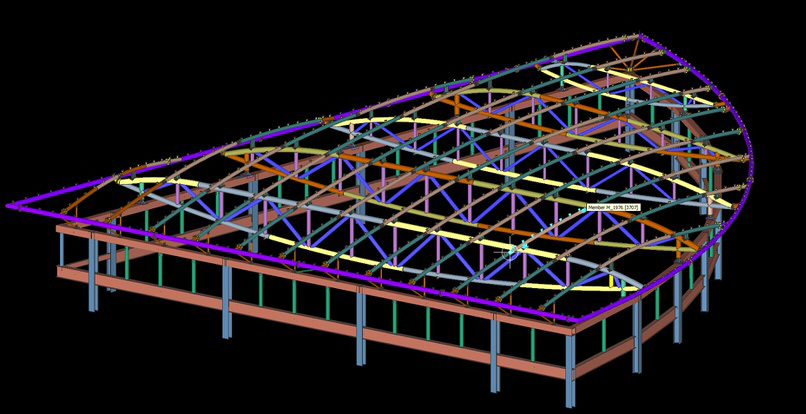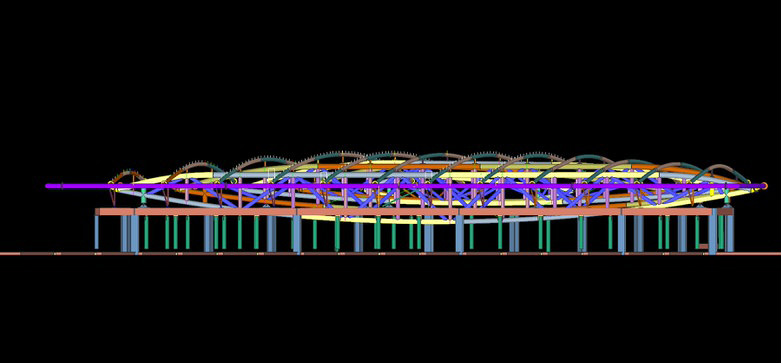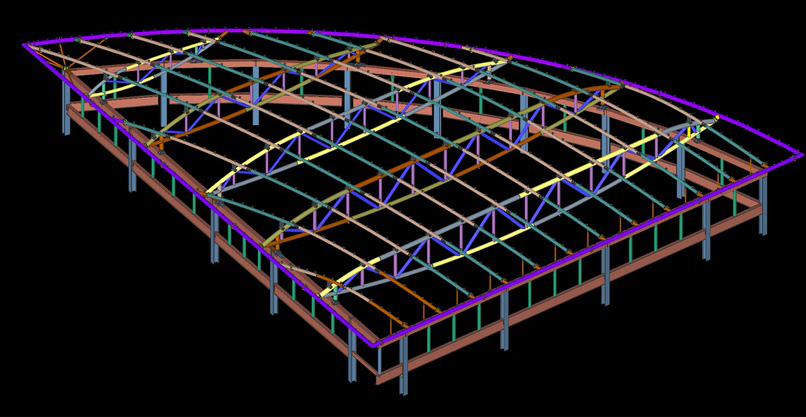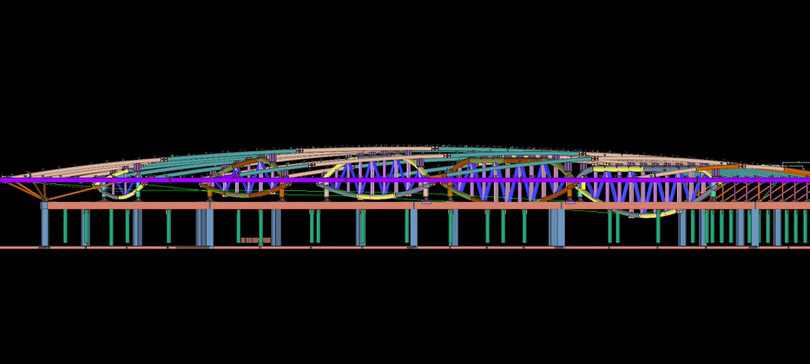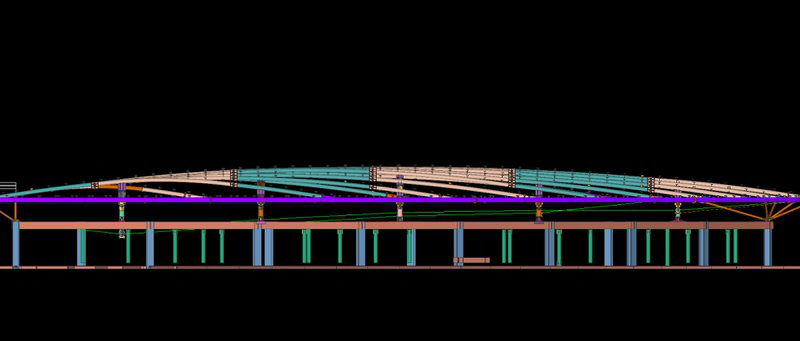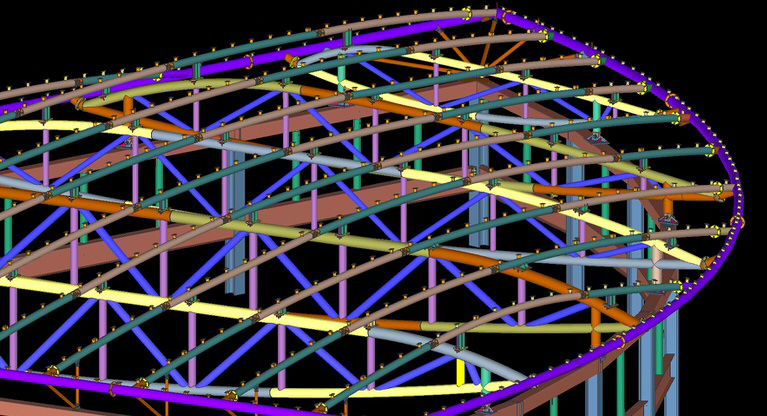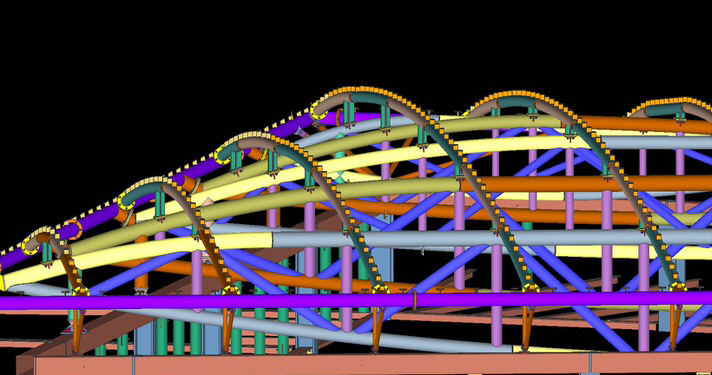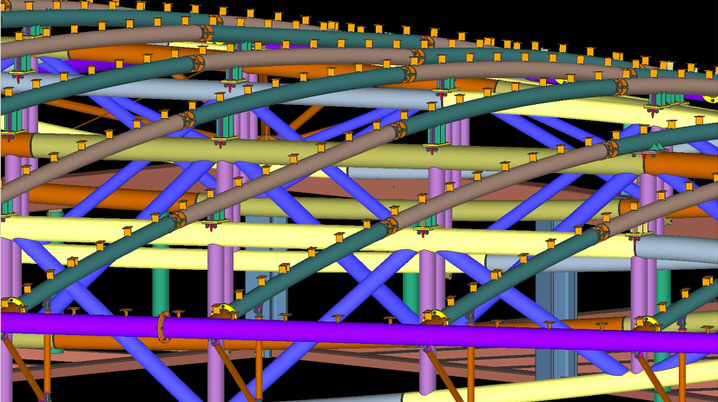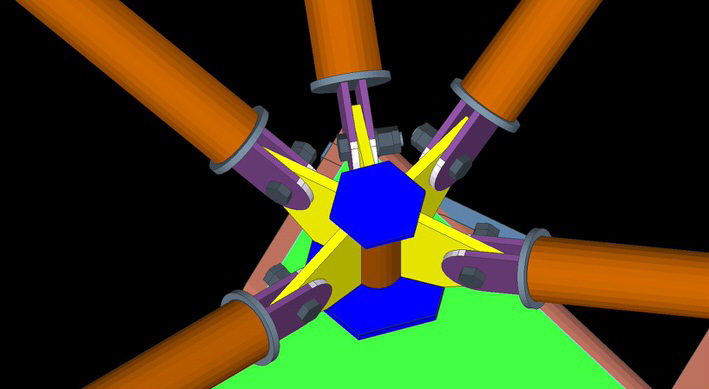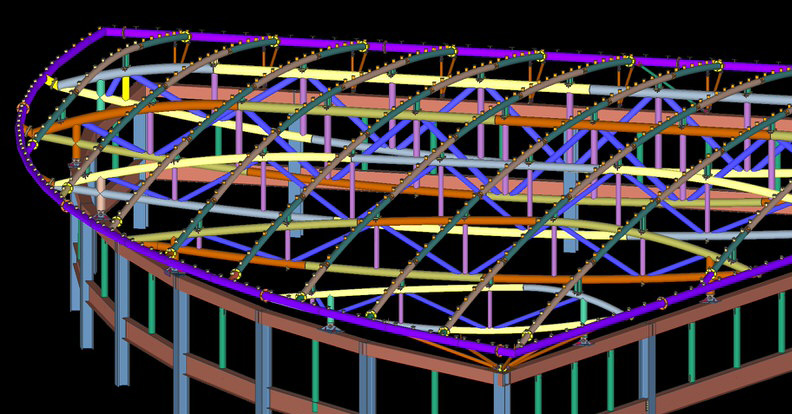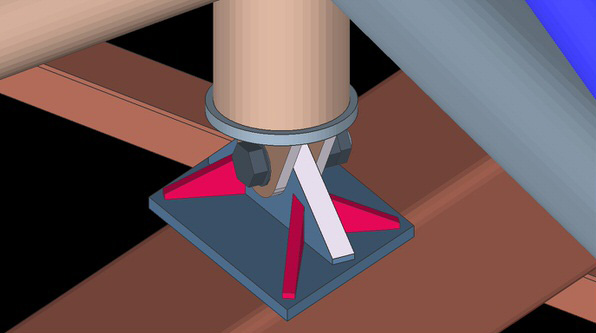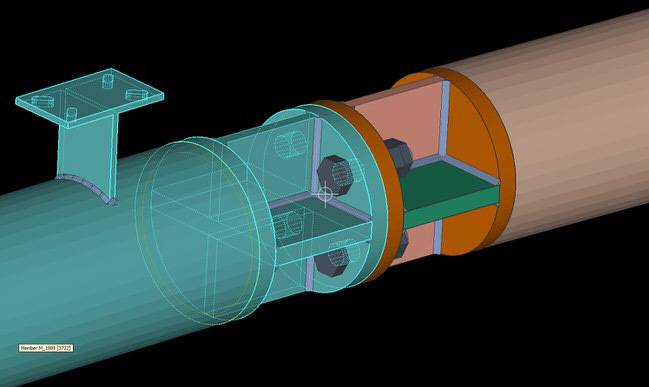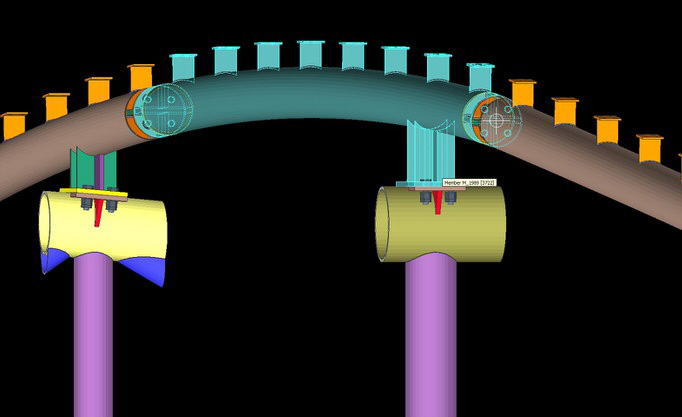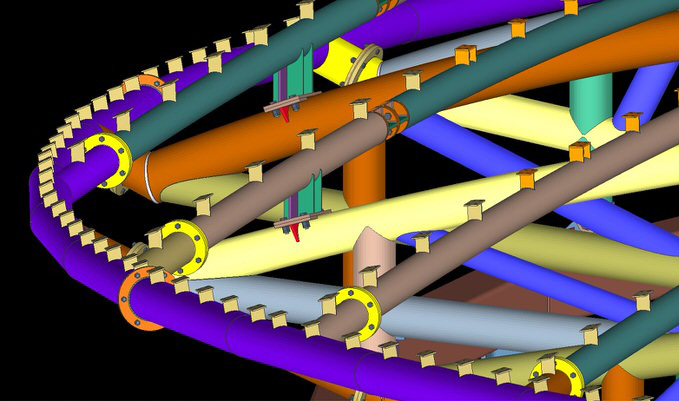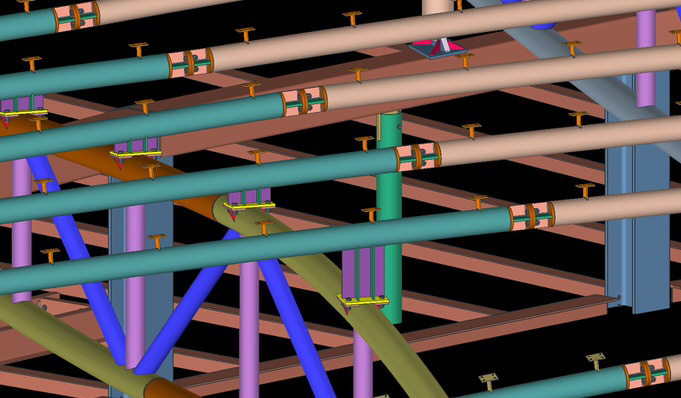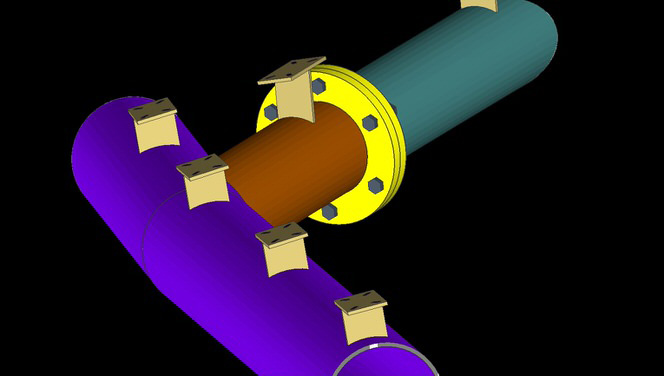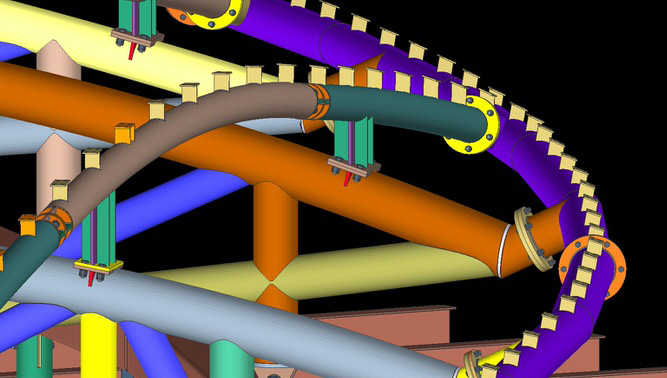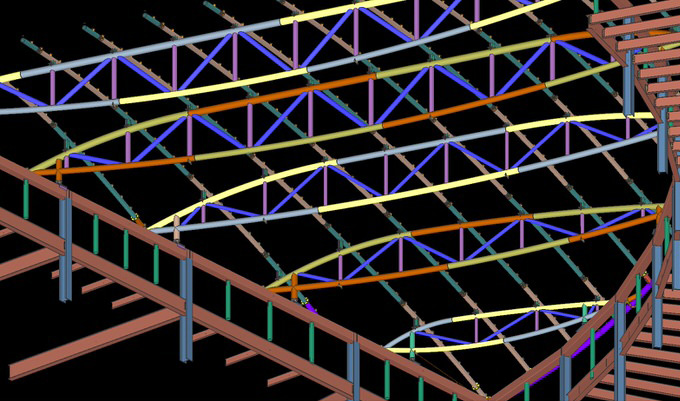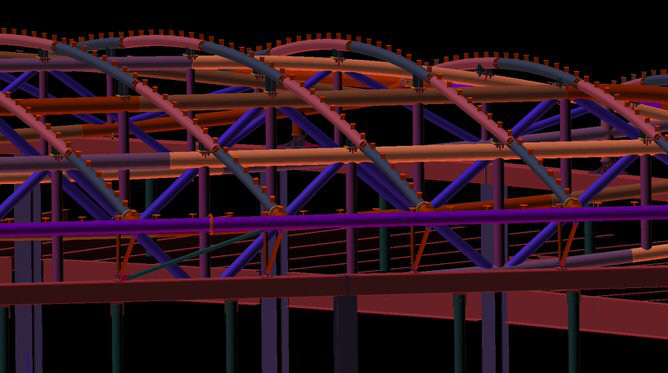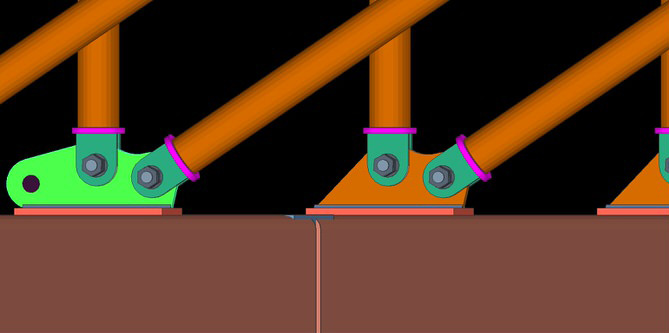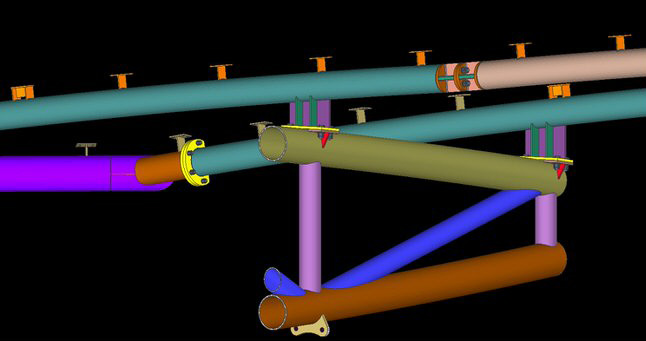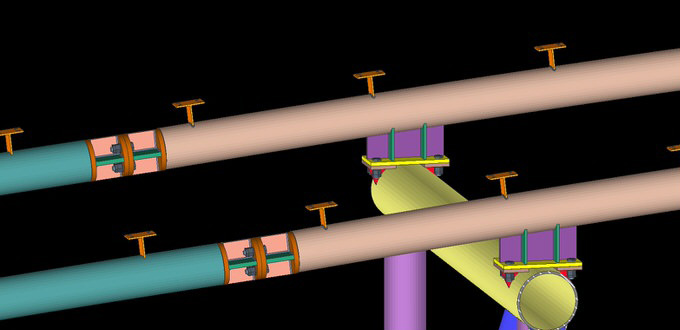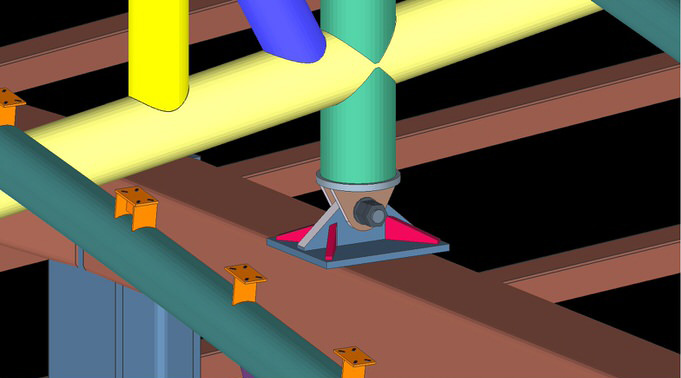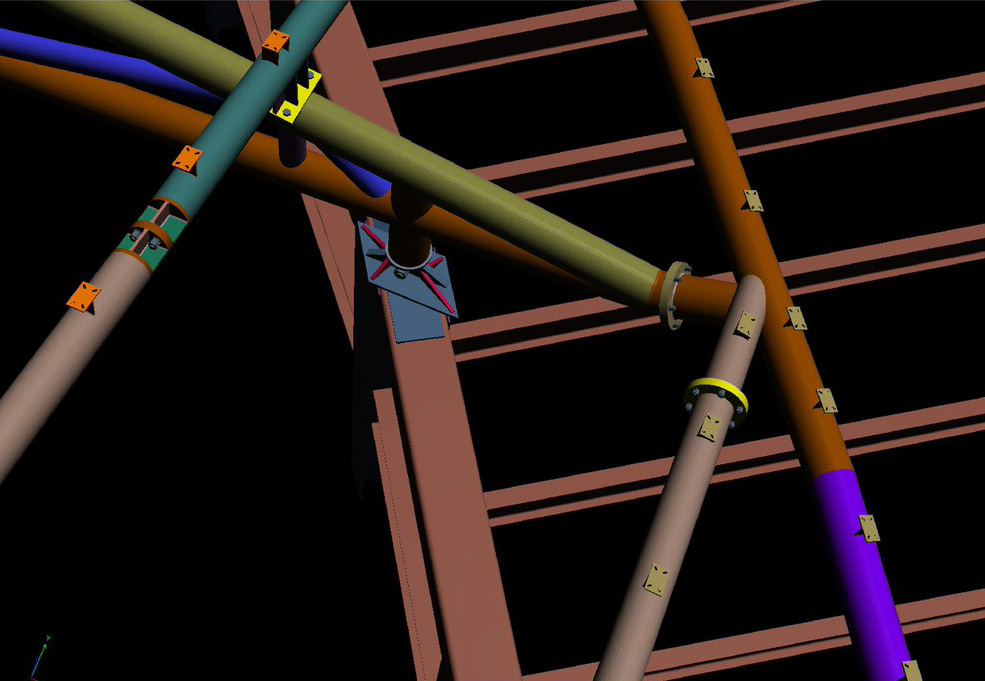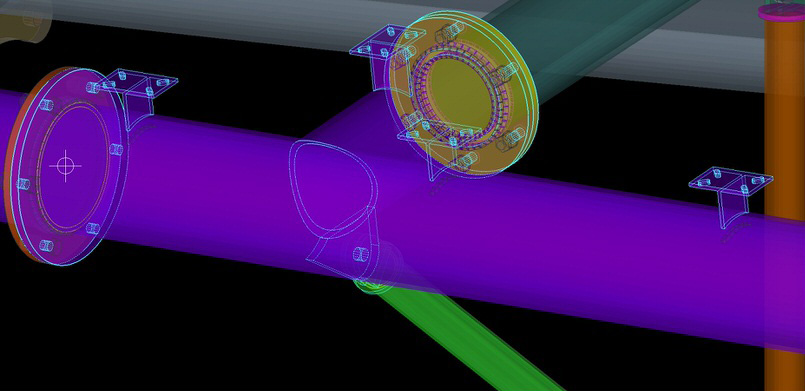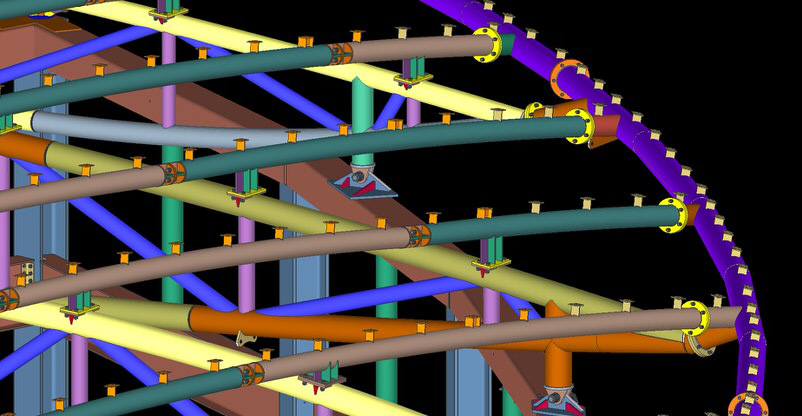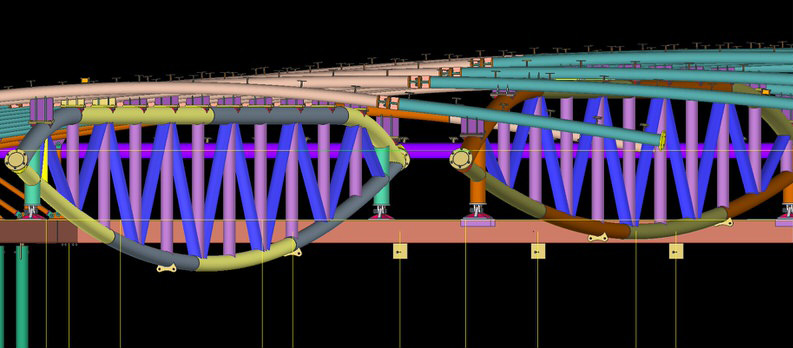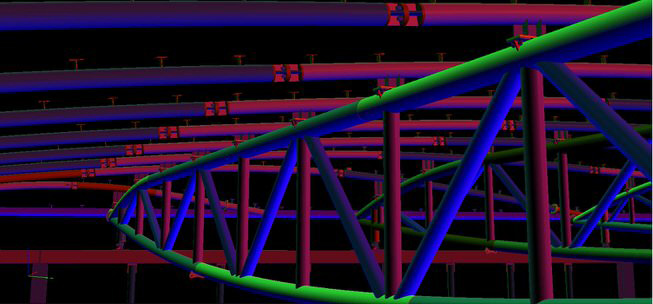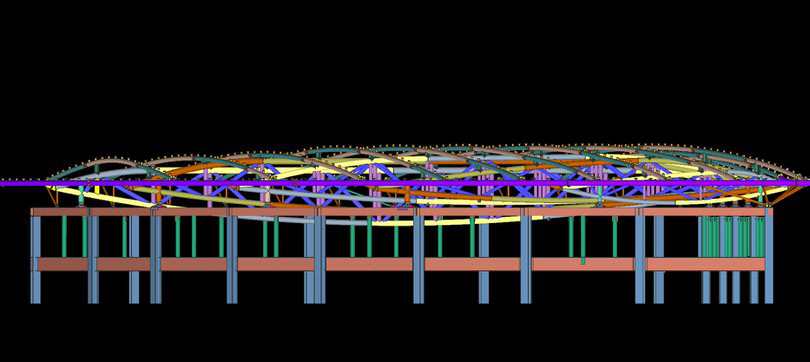 About Cartee-Berry & Associates
Founded in 2001, Cartee-Berry & Associates, LLC (http://www.carteeberry.com) is a full-service steel detailing and structural engineering firm specializing in providing three-dimensional modeling and visualization. We are dedicated to the small business, corporate, government and nonprofit markets, handling projects up to 3000 tons. We have Registered Professional Engineers on staff ensuring the highest quality and safety. For more information, email us at solutions@carteeberry.com or call our office at 843.661.2355.